We are happy to announce that Adlermech produced steam distillation equipment, with a capacity of 200 liters and an approximate power output of 15 kW. This equipment has been commissioned by a prestigious university in Ankara. They will use our equipment in laboratory tests to extract essential oils from a variety of plants, such as rosemary, lavender, thyme, and mint. The university aims to utilize this equipment to measure the efficiency of the extraction process.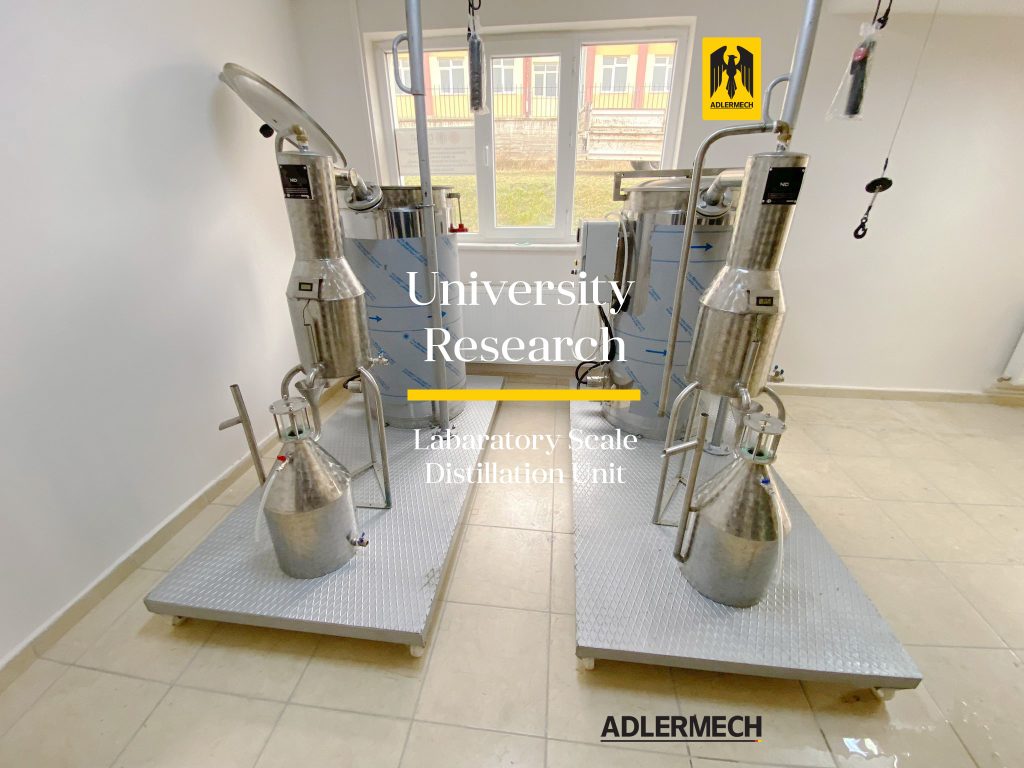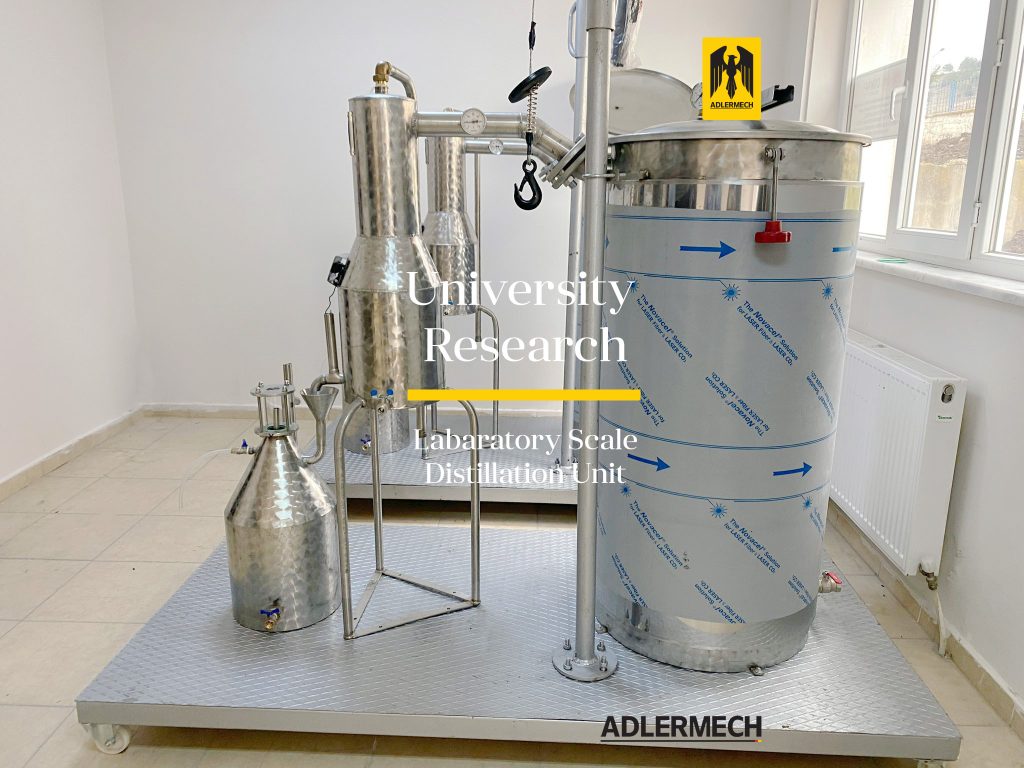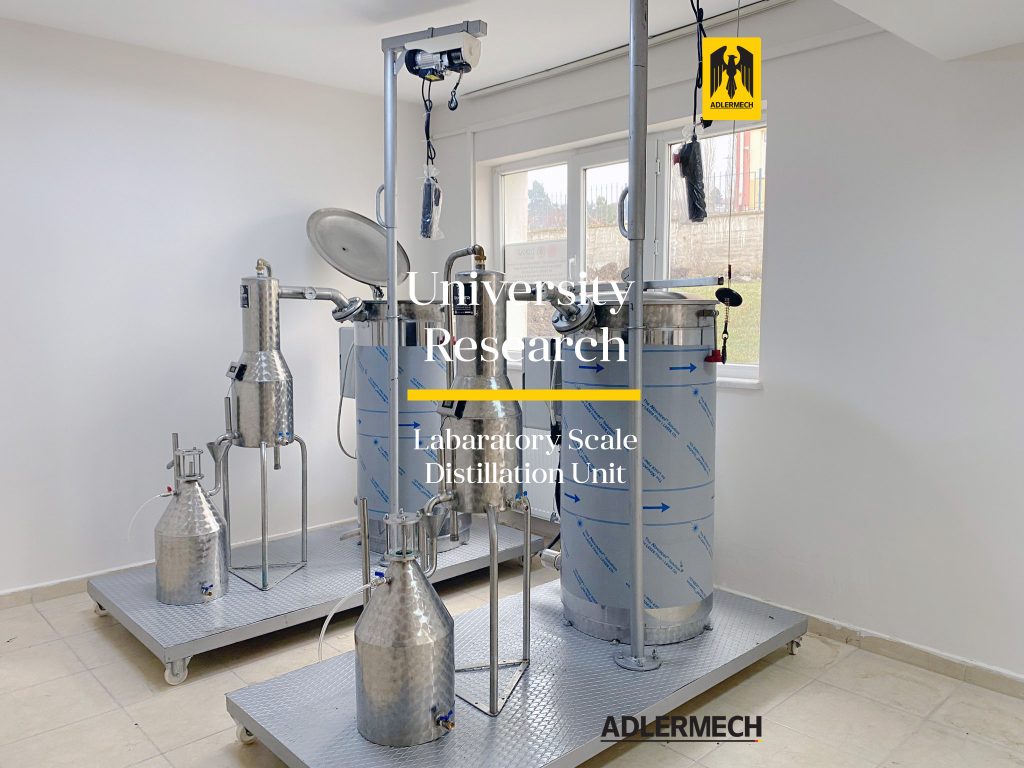 Distillation Boiler: The distillation boiler features a 200-liter volume, equipped with a 20-liter water tank and a 7 kg aromatic plant capacity. All boiler components, including the tank, are constructed using high-quality 2mm thick stainless steel material. The boiler is designed with a hinged full-opening lid, complemented by a practical lid latch for easy access and operation. It includes a steam pipe and temperature gauge for precise control. Inside the boiler, there is a specialized stainless steel aromatic plant basket in a ┴ shape, that facilitates the distillation process. Two 4.5 kW electrical resistances heat the boiler, ensuring efficient and consistent heating. Additionally, a drain valve is provided for convenient water drainage. The boiler is well-insulated with a 1.5mm stainless steel sheet on the outer wall and rock wool on the inner side, effectively maintaining the desired operating temperature.
Cooling and Condensing Unit: The cooling and condensing unit is also constructed using durable 2mm thick stainless steel. It consists of a cooler section with pipes and a condensation section designed in a serpentine shape, ensuring effective cooling and condensing of the vapor. The unit is equipped with a DN20 connection and valve for the cold water inlet and hot water outlet. Furthermore, it incorporates an oil vacuum pump for efficient operation. The unit includes an aromatic water outlet and a temperature display, providing essential information during the distillation process.
Separation (Florentin) Container: The separation container is manufactured using 2mm thick stainless steel to ensure durability and longevity. It comprises a 10-liter tank for flavored water and utilizes a glass silicate dome for oil separation. The container is equipped with a degreaser and water discharge valve, enabling easy removal of impurities.
Metal Platform and Crane: A stainless steel platform, measuring 2 meters in length and 0.6 meters in width, surrounds the distillation unit, providing a stable and secure working area. Additionally, a crane is included for conveniently transporting the distillation unit basket. The system incorporates a necessary electrical panel to facilitate proper control and operation of the unit.