Adlermech company is proud to announce the delivery of its steam distillation equipment for essential oil production to Leo Town in Burkina Faso. The turnkey project consists of four units of steam distillation equipment, each with a capacity of 1000 liters, designed to extract essential oils from different aromatic plants.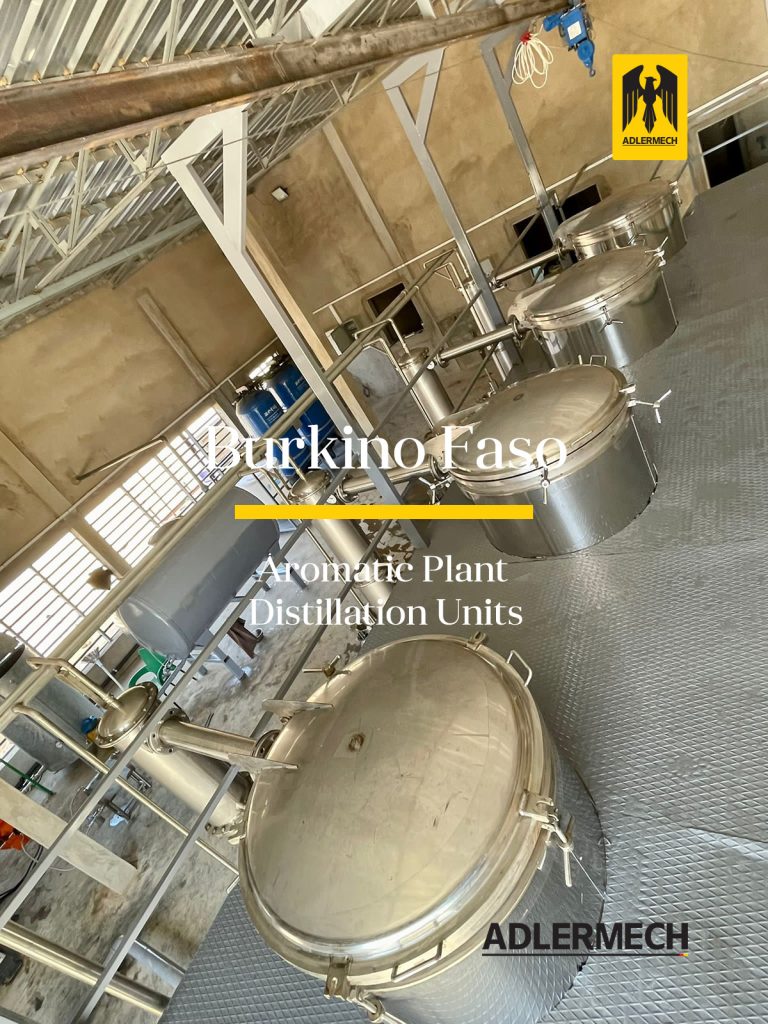 Adlermech Machinery Company, a leading producer of high-quality distillation equipment, has a reputation for delivering exceptional products and services to clients around the world. This new project is a testament to their commitment to providing customers with reliable machinery in the extraction of essential oil extraction.
"We are thrilled to be a part of this project in Burkina Faso," said a representative from Adlermech Machinery Company. "We believe that this equipment will play a vital role in boosting the local economy and helping farmers to succeed, and our training programs will help ensure their success."

Orhan K. – Adlermech Project Manager
The installation of this equipment in Leo Town will bring new opportunities for local farmers to produce and sell high-quality essential oils, creating economic growth in the area. The equipment's advanced design and 1000-liter capacity will enable large-scale production, reducing costs and increasing efficiency for the farmers. Adlermech teams also gave training on how to use this distillation equipment, ensuring that the local community has the necessary knowledge and skills to operate the equipment effectively.